York Central Hospital
Brand Foundation
In 2007, York Central Hospital received the lowest patient satisfaction scores in the province of Ontario. In the preceding five years, in an effort to define a culture that would inspire the organization to higher achievement, the hospital's leadership had retained consultants to attempt three separate branding initiatives – all of which yielded unacceptable results.
My task was to facilitate development of a concise, memorable, authentic, inspirational and aspirational brand foundation that key stakeholders throughout the organization could enthusiastically buy-in to and live every day in their jobs.
In the course of overcoming a number of challenges, this was achieved through a series of working sessions with a wide variety of stakeholders, including physicians and front line staff, volunteers, the local community, the CEO and the Board of Trustees – which gave its unanimous approval in October 2008. By June 2009, a further two brand foundations were completed: one for the hospital's Volunteer Association, and one for its fundraising Foundation.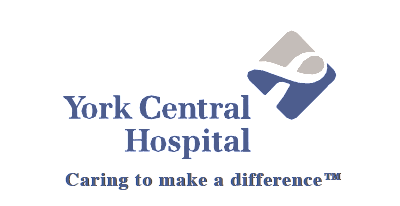 Brand Foundation
CORE PURPOSE – why we exist
To enrich the health and well-being of our diverse community.
VISION – where we are going, and how we'll know we're there
To be the finest community hospital in Canada.
MISSION – what we do every day to get there
We reach out – with expert and compassionate care.
VALUES – what we believe; our principles
Accountability | Collaboration | Leadership | Respect | Safety
POSITIONING STATEMENT – how we say our difference
Caring to make a difference™
CHARACTER – how we act; our voice
Caring | Friendly | Professional